I've been running the monthly Babington book club for a couple of years now and even though I try, I can never predict the number of people who turn up on the night. We can be so many that we have to relocate from the relatively cosy study to the larger library, or then just one or two show up.
I've racked my brain about why this is and have come up with a list of factors:
1. Babington House is isolated, and even though there's an active membership, they often live a driving distance away. This can make it more difficult to get yourself going on a, say, dark November night. On the other hand, the membership is a good resource and therefore can provide numbers for a club like this. Plus you couldn't ask for a better venue.
2. Traditional book clubs are often run by a group of friends in their own homes. If you're committed to going out to some-one's home, you are more likely to make the effort. Because people know each other, they go to have a chat not just about books but about themselves. Conversely, if you want to meet new people and make friends, there couldn't be a better place than a book club. And this is exactly what's happened to me.
3. To have to read a book to attend smacks of school. Many people think that you have to do your homework to attend. Of course this is not the case, and I actively encourage people to come and talk about books even if they haven't had time to read that particular one. Still, just the word 'book club' can put some people off.
4. Choice of book. My largest numbers were on a night when we read Stieg Larssson's The Girl With The Dragon Tattoo. The fact that the film had also just been shown in the House cinema did, I'm sure, contribute to the numbers, still the book choice I think is crucial. On the other hand, the regulars tell me that the reason they enjoy the Babington book club is that the books we read (that I choose) they'd never pick up and this is the reason they come to my book club. Double-edged sword, this issue.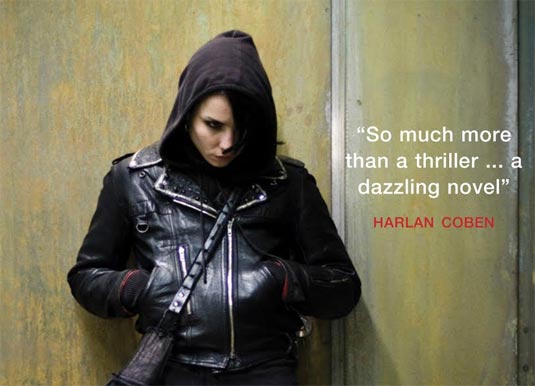 I would love my book club to be so oversubscribed that we'd always have to relocate to the large library and to that end I'm considering how to improve it.
I could change the name to 'Book salon'. This is what a lot of book friendly clubs are called. They are not book clubs as such, though, and often don't have a monthly book to read, but have events instead. I know a few writers who would love to come and talk about their books at Babington. A local book shop might be interested in coming and talking about books to my group. They might go as far as sponsoring an event. Then there are agents, publishers, writer's consultants, lawyers who love nothing more than to have a captive audience readers and (prospective) writers. We could go as far setting up our own mini Babington House literature festival. Now there's something to aim for?
So as you may have guessed, I'd like to canvas opinion from you, my lovely readers and followers: do you go to a book club? And if so, why? Do you think a book salon formula would work better? Or do you think I'm mad and flogging a dead horse? (Don't answer that one)