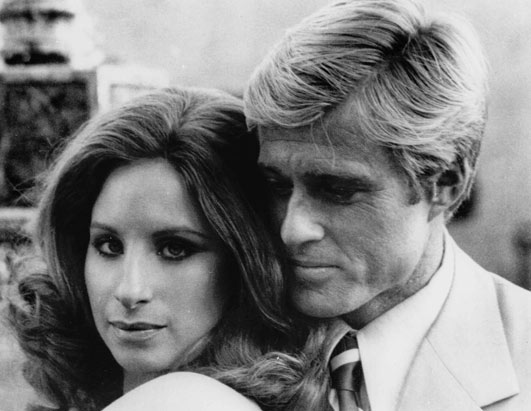 This question has now become a joke in our house after years of being a real one posed to the children and later teenagers lounging in front of the TV. Often it'd get no response and often the person asking the question (Husband) would not even have glanced at the screen. It was an assumption that whatever the kids were watching must be rubbish.
Now the children have left it seems I've become the person who enjoys watching rubbish. I find that in common with other women I absolutely love programmes like Sex in The City, Desperate Housewives, America's Next Top Model, Ramsay's Kitchen Nightmares USA, Wife Swap or Super Nanny, not to mention Come Dine With Me. I can't wait for Sex and the City 2 to come out and I'd watch The Way We Were, Casablanca, or Pretty Woman whenever, whereas the rest of the family would rather die (or fall asleep). I know these films are not rubbish, and script-writing gurus such as Robert McKee agree that for instance Casablanca is one of the best films ever made, but this is not really my point.
Nor is it my point that women and men like different things on TV. Of course. If I leave TV and Husband alone at any point of the day he will have found the most ridiculous sports programme on Sky Sports Plus Five (does it exist?) showing Extreme Ironing from Dubai. Besides, we'd not want men and women to be the same. Perish the thought, that for instance Husband would spend as long getting ready to go shopping as I did this morning.
But why is it that we women have such desire to watch the human experience displayed in such a false and ridiculous manner as these programmes do? I know that a friendship between four women in NYC would be impossible to manage. Not only would the SATC girls not have time to meet as often as they seem to, they'd also not be friends. I'm sorry, but I know they would not be so loyal to each other. A plane would not hit a suburb in California and conveniently kill all members of cast who were beginning to bore the viewers. And Gordon Ramsey's programmes are heavily edited and Tyra Banks is a self-promoting, cruel B.
It's not as if I don't watch other programmes too. I love Mad Men, and I felt utterly devastated when The Sopranos and The Wire came to an end. I think the period dramas on the BBC are the best TV ever, and I can't have a day without seeing the real news on Channel 4 at seven o'clock. I'm something of a news and politics junkie. (My past life as a journalist must have something to do with this).
But I love these stupid, empty-headed programmes too. Why? Is it because watching them allows my brain to switch off? Is it because I love seeing the SATC girls' outfits, or observing how hopeless some restaurateurs/parents/aspiring models/ordinary cooks are? I really don't know. All I can say is that when Husband goes away for a few days, I relish the opportunity to watch all the rubbish I've saved up for myself. Or watch The Way We Were for the umpteenth time and cry my eyes out. And I try hard not to feel guilty about it.